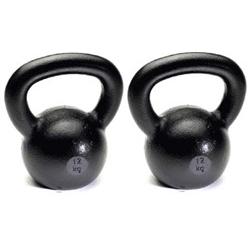 As you may have seen on a previous post we have recently introduced Kettlebells into our class timetables on a Monday, Tuesday, Wednesday and Friday. It is a 45 minute class, the first 15 minutes are focused on improving and perfecting your technique and the final 30 are focused on non-stop Kettlebells! This class is for anyone, beginners, intermediates and advanced 'kettlebellers'! With its cardio and strength training it is the perfect weight loss and toning exercise class.
We have also introduced Zumba into our timetable at TSC, on a Monday, Wednesday and Thursday.

Dancers & Non-dancers a like, can come along to this party like atmosphere. Before you know it you will be dancing away and burning calories. This easy to follow cardio-based dance workout will help sculpt and tone your entire body, with many celebrities and famous faces now partaking in Zumba it is spreading fast all over the world.
The majority of the classes that are ran here at TSC are all included in your membership.
Not an issue.

With our experienced and qualified instructors running your class, you'll find the intensity will be adjusted to suit everyone's personal needs.
·
How do I book a space in a class?
You can either call TSC to book yourself into a class, or ask on the front desk when you next visit.

We ask that you book 7 days in advance, to be sure that you can secure your space in a class.
·
What classes are on at TSC?
·
Do I need any equipment?
All the equipment for your class is provided, however in some classes you may benefit from bringing some additional training gear.

Please contact staff for more info.
General gym clothing, such as sturdy trainers, shorts or tracksuit bottoms and a training top.

Try to avoid excess clothing, e.g. chunky jumpers or tracksuit bottoms.

This could affect you by it getting in the way during exercise or not allowing heat to escape from your body.
If you have any other questions please either comment on this blog post or contact TSC with your question.